Image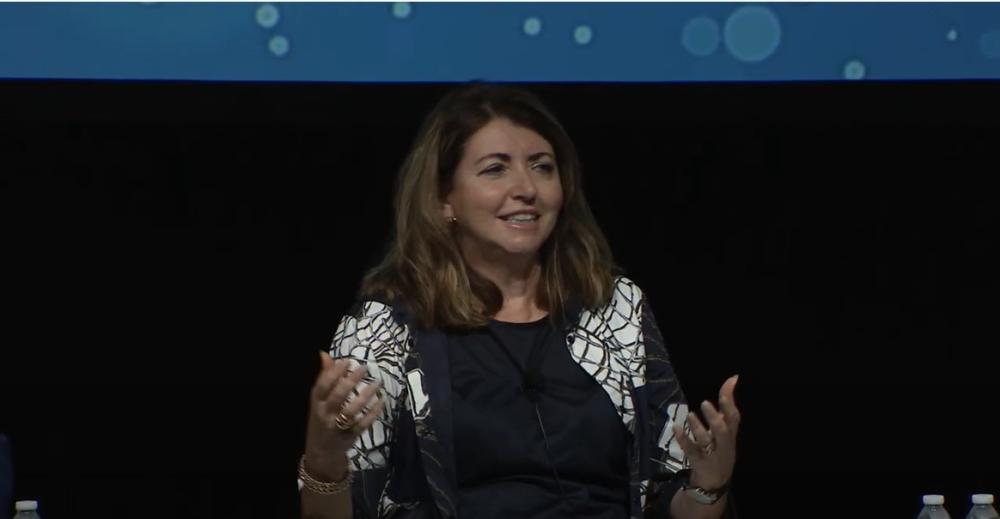 During EEI 2022, EEI Director of Electric Transportation Kellen Schefter moderated a conversation with Lisa Barton, American Electric Power executive vice president and chief operating officer, and Ameren President and Chief Operating Officer Marty Lyons about the National Electric Highway Coalition (NEHC), a collaboration among electric companies that are committed to providing electric vehicle (EV) fast charging stations that will allow the public to drive EVs with confidence along major U.S. travel corridors by the end of 2023.
"We are here for our customers and communities and making sure they thrive in a clean energy economy," Barton said. "And when you think about it, with respect to electric vehicle charging infrastructure, you think about how rural vast amounts of this country are. We have to make sure that we're giving those communities the ability to compete in a clean energy economy."
"I think part of the beauty of this highway coalition is that, with 60 electric companies, we're all very much like-minded. We work in different states with different geographies. But we're very much like-minded in terms of looking into the future and wanting to make sure that we're building out the infrastructure that our customers are going to need in the future, and thinking about our vision of leading the way to a sustainable energy future," Lyons said.
The NEHC panel was part of EEI 2022's Electric Transportation Experience at The Hub. Watch all the panels and tech talks from the Experience here.