Image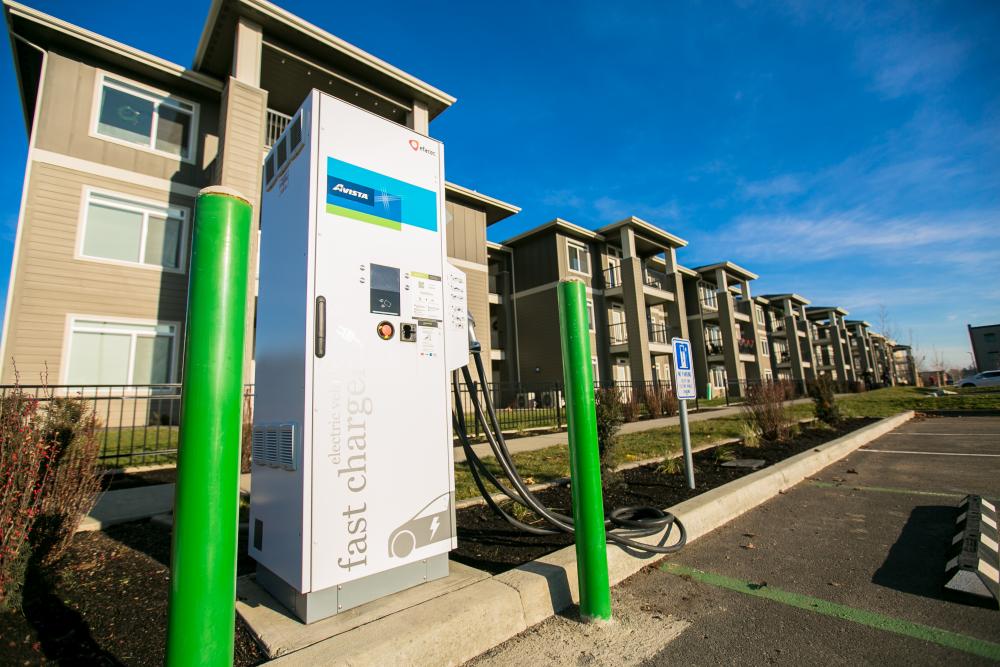 Avista is dedicated to electrifying the transportation sector to make travel less expensive, cleaner, and more sustainable for customers. As electric vehicle (EV) adoption grows across the country, Avista is supporting the buildout of EV charging infrastructure and providing customers with programs to help make the transition to EVs seamless.
The data collected from Avista's three-year Electric Vehicle Supply Equipment (EVSE) Pilot program, which ended in 2019, helped Avista understand how light-duty EVs affect the energy grid, the economic and environmental benefits of electric transportation, and how the company can best serve customers during the electric transportation transition.  
Avista has installed a total of 439 EV charging ports, including seven DCFC chargers, in convenient residential, workplace, fleet, and public locations across eastern Washington through the EVSE Pilot.
Avista's efforts to install EV chargers during the pilot was driven by partnerships with more than 50 local governments and business organizations. In its Idaho service territory, Avista has provided consultation to help select cities install public EV chargers.
These partnerships were key to raising awareness, supporting adoption, and realizing the benefits of electric transportation in Avista's service territory. Today, Avista continues to work with the communities it's proud to serve to electrify the transportation sector.
Further building on its electric transportation strategy, Avista used the information and results gathered from the EVSE Pilot to help develop the Transportation Electrification Plan (TEP), which outlines Avista's strategic approach to help reduce emissions in the region and electrify the transportation sector. 
One of Avista's goals under the TEP is to install, own, and maintain up to 30 DCFC sites by 2025. The company also proposes coordinating with third-party EV supply companies to build out 60 DCFC sites in the region by 2025, including sites within 40 miles along all major travel corridors.
Using clean electricity to power EVs will reduce carbon emission in the transportation sector by 80 percent because EVs emit zero tailpipe emissions, which will bring Avista a step closer to its goal of providing 100 percent clean electricity to customers by 2045.
Learn more about Avista's electrification efforts on its website.