Image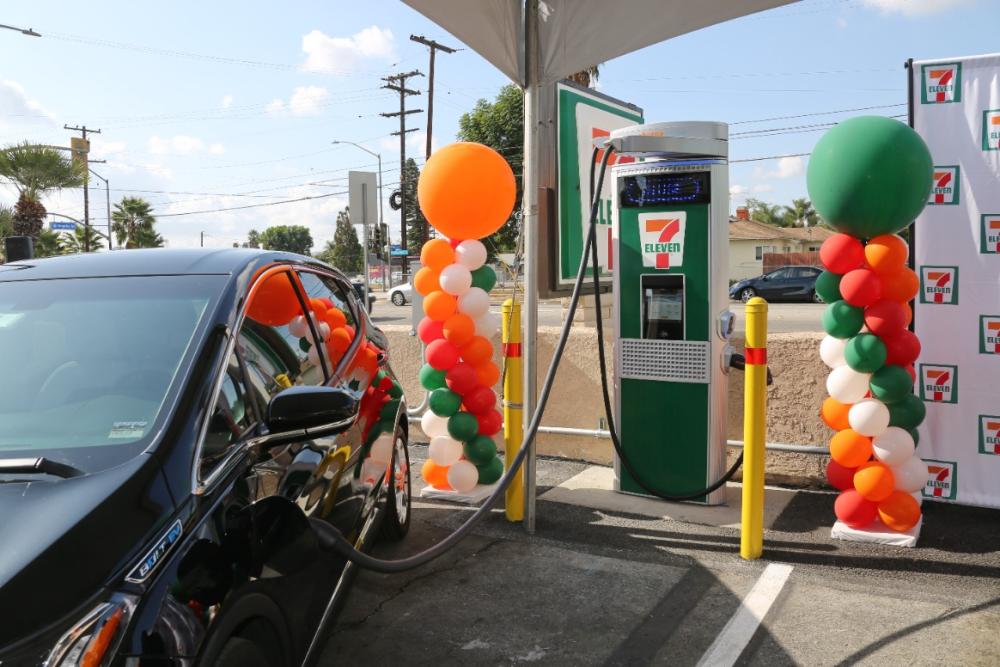 Southern California Edison's (SCE's) Charge Ready program for light-duty vehicles is advancing its efforts to increase electric vehicle (EV) adoption. The company is partnering with businesses, local governments, and other stakeholders to make fast EV charging easier and more convenient throughout the state. 
This $436-million program provides the infrastructure to support the installation of EV charging equipment at low to no-cost to the participant. SCE designs, constructs, and installs the necessary charging infrastructure. Site hosts, who are nonresidential SCE customers, typically own, operate and maintain qualified charging stations.
These charging stations are placed in convenient locations, such as retail stores, schools, public parking lots, and multi-family condominium and apartment complexes.
Over the next several years, Charge Ready will add more than 30,000 charge ports. During the pilot phase of the program, SCE installed approximately 150 sites with about 2,800 ports, including fast charging stations at five publicly accessible sites. 
One location is the 7-Eleven store in Pomona, which allows customers to fully charge their EVs in as little as a half hour. The charging stations were the first to be owned and operated by 7-Eleven, and was made possible partially by the Charge Ready program.
Charge Ready's largest project to date has been the installation of 200 EV charging ports at Fairplex, the 487-acre site that the L.A. County Fair Association uses for the county fair and other year-round business. 
"As a community partner of SCE's, we are thrilled to have their largest EV charging project on our campus," said Walter Marquez, interim CEO of Fairplex. "Sustainability is one of our core values. Having the opportunity to provide charging stations to employees, guests and our neighbors fits in perfectly with our mission to be a community- and environment-benefit organization."
While Charge Ready focuses on light-duty vehicles, SCE also launched a $356-million program for larger trucks, buses, and off-road industrial equipment called Charge Ready Transport, which aims to add charging to support at least 8,490 medium- and heavy-duty EVs over a five-year period.
In 2021, the Edison Electric Institute presented the 93rd Edison Award to Southern California Edison and its parent company, Edison International, in recognition of the Charge Ready program. The award is the electric power industry's most prestigious honor and recognizes distinguished leadership, innovation, and the advancement of the electric industry for the benefit of all. 
SCE's Charge Ready program addresses early steps to increase electric vehicle adoption and help meet California's goal to reduce greenhouse gas emissions and air pollution.