Image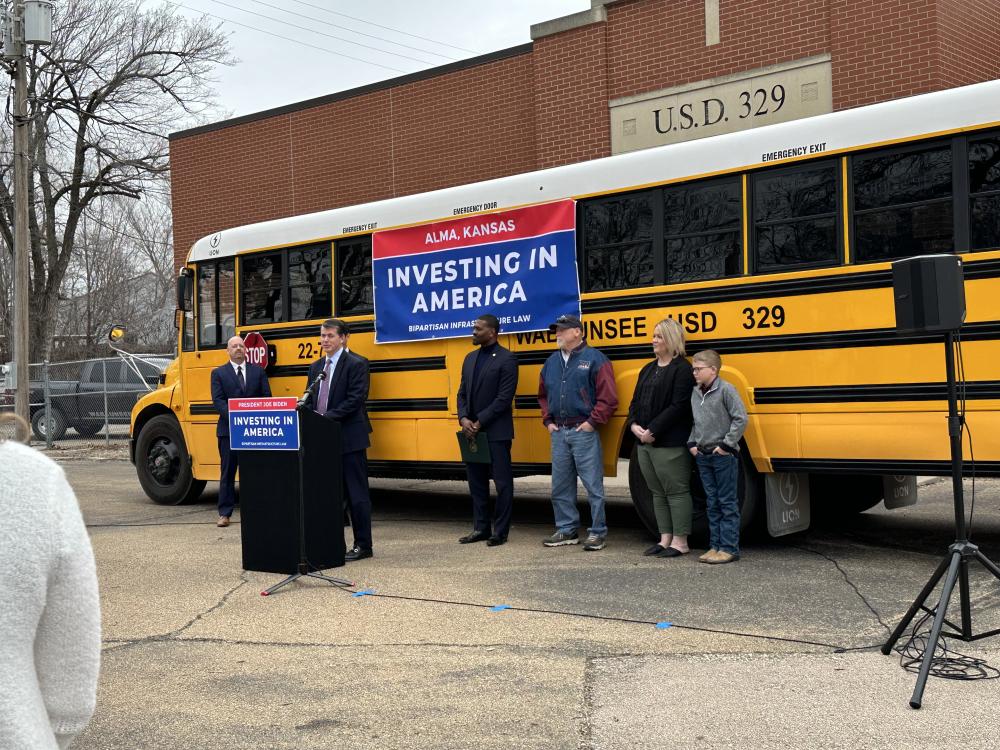 EEI has partnered with the U.S. Environmental Protection Agency (EPA) and the Beneficial Electrification League (BEL), a nonprofit organization that works closely with rural electric cooperatives and public power providers on electrification initiatives, to pledge our support for electric school bus deployment and the implementation of EPA's Clean School Bus Program.
The Clean School Bus Program is an effort by EPA to replace diesel school buses with cleaner electric and lower-emissions models, supported by a $5 billion investment from the Bipartisan Infrastructure Law. The first round of rebates, announced in October of last year, has made $965 million available to fund more than 2,400 clean school buses—95 percent of which will be electric.
"EEI is proud to be working closely with the U.S. Environmental Protection Agency and the Beneficial Electrification League on the Clean School Bus Program," said EEI President Tom Kuhn. "This program is a crucial step for reducing carbon emissions from the transportation sector. The new electric school buses will lower maintenance costs and help to improve local air quality while providing clean and reliable transportation for students. America's electric companies are committed to helping their local school districts plan for their new electric school bus fleets."
With their proven ability to execute and deploy electric infrastructure at scale, electric companies are uniquely positioned to advise on the investments needed to power and help school districts deploy electric school buses and the supporting infrastructure. EEI's partnership with EPA and BEL will foster collaboration among school districts, electric companies, and third-party vendors to ensure school bus depots and parking lots are equipped with the proper electric charging infrastructure.
EEI will help connect our member companies with school districts to provide assistance throughout the electrification process, including technical support and guidance, and we will work with EPA and BEL to increase funding for and deployment of electric school buses.
"Electric companies are key partners for school districts as they plan to electrify their school bus fleets," said Calvin Butler, President and CEO of Exelon and co-chair of EEI's CEO Task Force on Electric Transportation. "Electric companies across the country are ready to work with their school districts to ensure they have the infrastructure and the support they need to successfully deploy electric school buses."  
EPA Administrator Michael S. Regan joined Evergy President and CEO David Campbell and BEL Chief Strategy and Operations Officer Alex Hofman last week at the Wabaunsee USD 329 School District in Alma, Kansas, to celebrate the delivery of the state's first all-electric school buses. Wabaunsee USD 329 is among the 400 school districts awarded rebates in the first round of funding, which they used for two Type C electric school buses delivered and deployed in December 2022.